Hung Dance was established in 2017, and has continued to develop via annual productions, international collaborations and international tours. The company hopes to continue its growth and promote Taiwan's arts culture, while nurturing the next generation of talent. We invite you to join us - Hung Dance needs your support for our future development.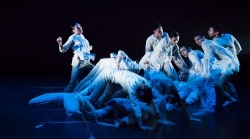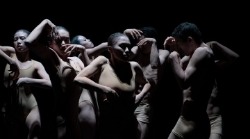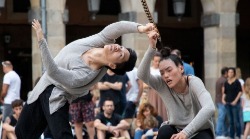 Customized Cooperation Plan
Hung Dance provides customized cooperation; please email or call us for more details, and our Company Manager Ya-Yun will further discuss with you.
Email|hungdance0811@gmail.com
Your support is the driving force of our perseverance - Hung Dance thanks you for your partnership.
Name of Bank: Taishin International Bank
Branch Office: North Kaohsiung Branch
Bank Address: No. 360, Bo'ai 2nd Rd., Zuoying Dist., Kaohsiung City 813, Taiwan
SWIFT CODE: TSIBTWTP
Account Number: 2046-01-0001141-3
Name of Account: Hung Dance
Address on Account: 7F., No. 1, Ln. 142, Shoumin Rd., Nanzi Dist., Kaohsiung City 811, Taiwan